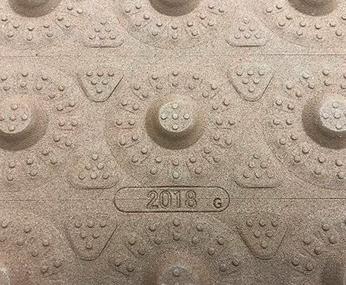 Galvanized Steel 10G WET SET Radius Wedge Detectable Warning TufTile
Call 888-397-0267
$16.95 Per Sq. Ft.
Compared to Others at $19.95 Up
Call for FREE Delivery Details  

This 10 Gauge Galvanized Steel Detectable Warning CAST IN PLACE RADIUS WEDGE meets or exceeds all ADA Regulations including Dome spacing.
This Truncated Dome Panel is for Cast In Place Installation, as new concrete is being poured.

It is SURE to exceed the specification for your project. It comes with the Anchors pre-installed on the panels, and ready for immediate Installation.

Stocked colors are Dark Gray, Colonial Red, Brick Red, Safety Red, White, Black, Yellow & Natural Galvanized. Special colors run upon request.

Wedges are available in 15R - 20R - 25R - 30R

To request more information about our products and services, call for immediate assistance 401-473-5584 or mail us at info@dwpnow.com !